Explore the possibilities!
Check out our open roles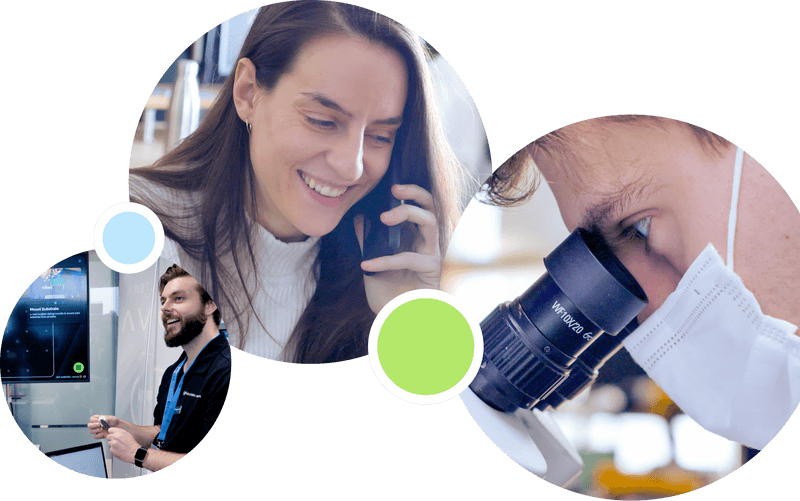 What we're building
We're building our team to take printed and additive electronics to the next level. From product design, software development, and assembly through to sales, marketing and support — we're always looking for talented folks to add to our team.
The work Perks
Talent is valuable, but it's also human. And around here ­ we like our humans happy.
Vacation time
All our employees start with three weeks of vacation, plus an end of year holiday shutdown. Log off. Relax. Recharge. Maybe water your plants for once.
Competitive salary
Your time is valuable. We reward our employees for their hard work, and we're committed to an annual market review to ensure our salaries stay competitive. Show me the money!
Health & Wellness
A healthy Volteran is a happy Volteran. All full-time pernament employees and their families are eligible for our group benefits plan. Health, dental, life insurance — we've got you covered.
Professional development
We offer a $500 reimbursement to Volterans who pursue opportunities to enhance knowledge and acquire new skills to make the job easier. Be like a tree and grow!
Open & inclusive culture
At Voltera, we want you to bring your authentic self to work. We take pride in our inclusive, respectful, and welcoming workplace. Go ahead — be yourself. We're here for it.
Remote & hybrid options
Some of our roles are in-person and some are hybrid. Hybrid employees may be asked to come into the office once in a while. Flexible work environments are important to us!